Golf Magazines Online
List of Golf magazines focusing on golf championship, top golf players, instructions, golf equipment, clubs, golf resorts, latest golf news and events, and more.
Golf magazines and golf sites

Golf Magazine
One of the most most widely read golf magazines, owned by Time Inc. The magazine contains articles about golf championship, players, instructions, equipment, resorts, news, scores, blogs and more. The magazine was founded in 1960.




Golf Digest
USA based magazine published by Condé Nast Publication. The magazine covering equipments, instructions, gold gear, galf balls, tornaments, clubs, rankings, playsers, and more.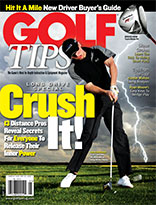 Golf Tips
Magazine featuring instructions and golf equipments. The magazine based in Los Angeles, California and published by Werner Publishing Corporation.




Golf World
Published by Condé Nast Publications Golf world is a weekly news magazine of golf, featuring champions tour, nationwide tour, PGA Tour, LPGA Tour, and European Tour.




Golf Illustrated
American golf magazine covering golf tips, equipments, fitness, golf history, golf improvement, golf lessons, and more.

Golf International
UK based golf magazine featuring world class instruction, golf lessons, golf tips, US PGA Championship, British Open, and more.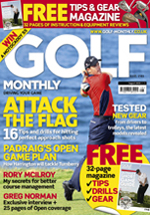 Golf Monthly
Featuring golf equipment, top golf players, coaches, golf instruction, golf clubs, golf course reviews, golf travel and pga tour news, and more.




Golf Australia
Leading Golf magazine in Australia.
See also
Cricket magazines